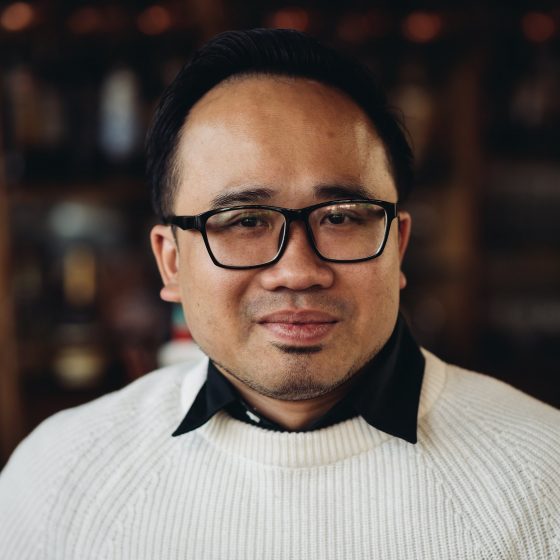 Tu Nguyen
Operations Manager at Ba Bar
While finishing his college degree, Tu began his restaurant career as a busser at Ba Bar shortly after opening day. He has since worked his way up the ladder and is now the Operations Mananger of all three Ba Bar locations.
Hometown
Bien Hoa, Vietnam
Favorite Seattle Restaurants
Bar Del Corso, Nishino, Suika, and Palace Kitchen
Favorite Late Night Snack
Congee with all types of meat.
Favorite Vietnamese Dish
Phở for life!
Perfect Day Off
Reading and spend time with family.
Definition of Happiness
"Many people think excitement is happiness. But, when you are excited you are not peaceful. True happiness is based on peace."― Thích Nhất Hạnh
Memorable Kitchen Disaster
There was one time I help out to work in the kitchen as dishwasher for two nights. I struggled and was so tired after those shifts. However, it was a very good experience to help me understand how hard the kitchen staff works, and I appreciate them more now.
Alternate Universe Career
Math or History Teacher
Favorite Part of The Pacific Northwest
The nature of Pacific Northwest is beautiful with four different seasons. I love to explore it.
Next Vacation Location
Cancun or Japan
Favorite Movie
Forest Gump
Favorite Book
The Art of War
What have you learned?
Hard work beats talent. It's obvious!