LookatLao Studio
These websites and the entire Saigon Siblings, Monsoon, and Ba Bar brands are designed and managed by Geoffrey Smith of LookatLao Studio in Seattle. Back in the olden times (late 1990s), Geoffrey was designing and developing websites while moonlighting as a waiter at the very first Monsoon in 1999. The Banh siblings decided to hire him to design the very first Monsoon website (image below, top left), which had a total of three pages. The payment for this project was one bottle of a very rare Zind-Humbrecht Gewurztraminer. At least five different versions were to follow over the years, and this one is probably the last. These days you can find Mr. Smith riding off into the sunset…
East Slope Studio
The backend development of the Saigon Siblings websites are built on a custom multi-site WordPress install developed by Ryan Scherler of East Slope Studio. You can find Mr. Scherler living in The Methow Valley with his lovely wife and business partner, Nicole. They do good work, you should hire them.
Over Twenty Years of Website Design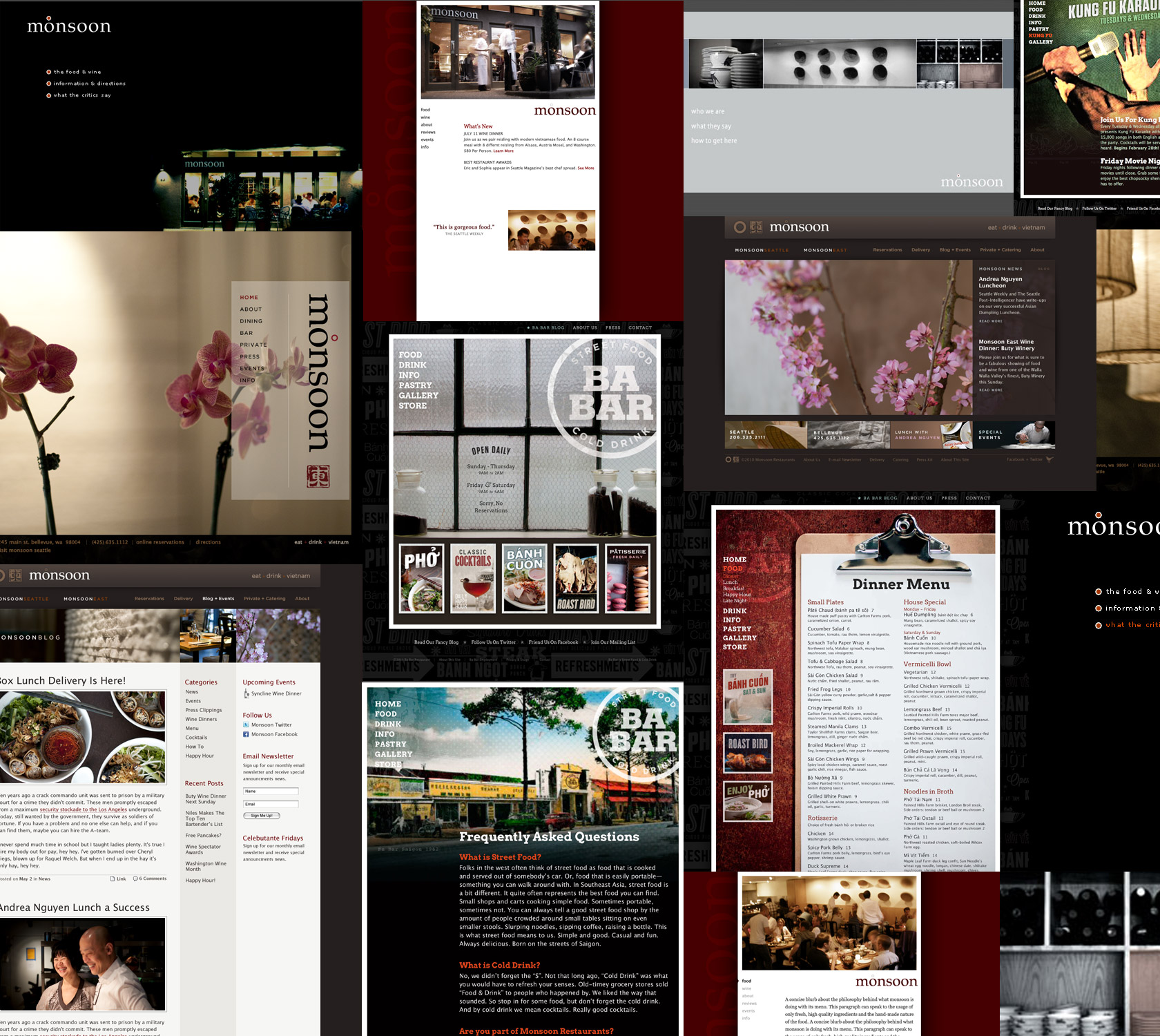 Photography
All photography on this website (with the exception of the older stuff from the Banh Family archive) is the copyright of Geoffrey Smith. (©1999 – 2020). If you are right-clicking a photo on this site for use in your blog or online magazine article, maybe give Geoffrey a photo credit if you have time, he's nice.