Back to Vietblog
Author:

Posted on:

In

Categories

:
Seattle Restaurant Week at Monsoon is on Now!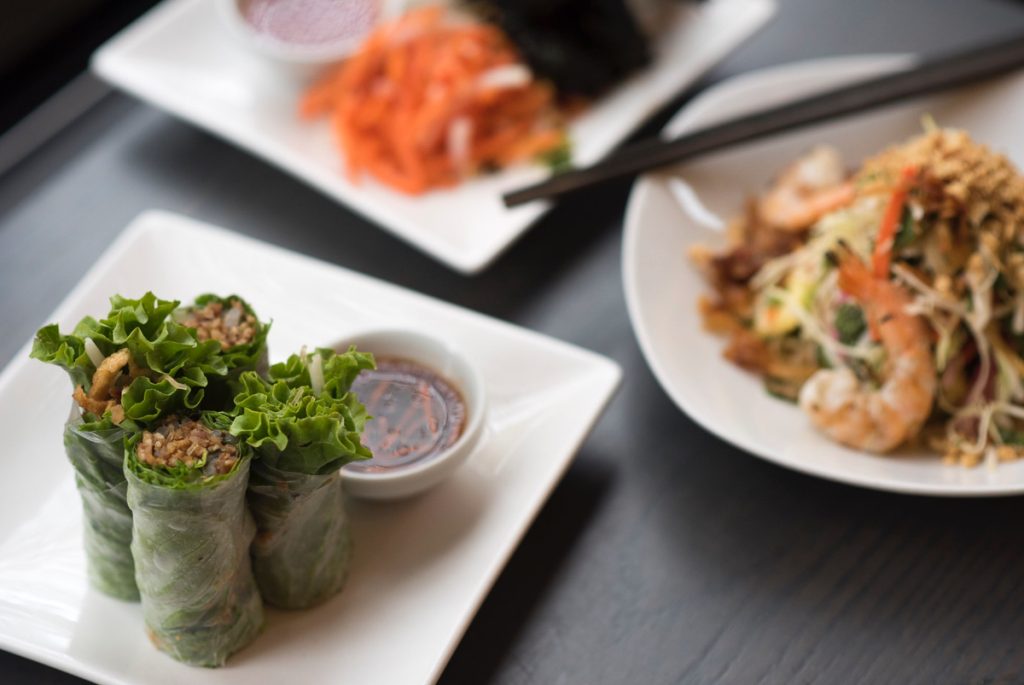 Our SRW specials will be available Sunday through Thursday for dinner only until April 14 at both Monsoon Seattle and Bellevue!
Enjoy our special 3-course menu for $35.00 per person which includes an Appetizer, Entrée and Dessert. Make reservations today to ensure you get a table during these dates!
Reserve Seattle
Reserve Bellevue
Cheers! Vibrant Spring Cocktails Await at Ba Bar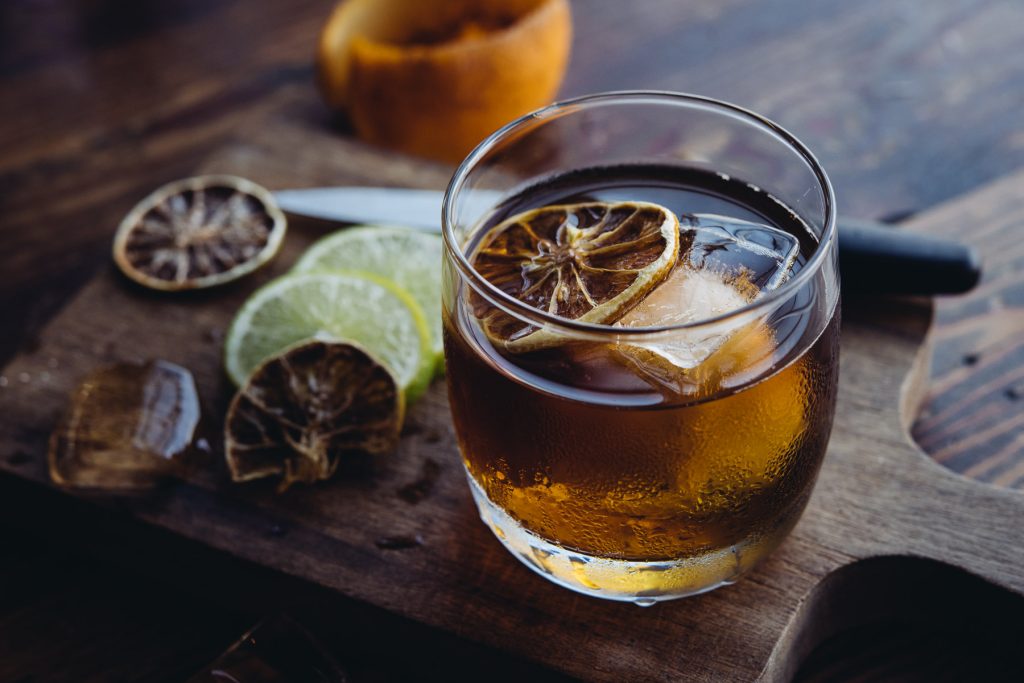 Old Phởshion Phở broth fat washed Rittenhouse Rye, cardamom and Angostura Bitters, big cube.
Howzit Punsch Mezcal, Kronan Swedish Punsch, lime, papaya ginger shrub, over ice.
All I Ever Wanted JM Blanc Agricole Rhum, raspberry purée, lime, Brovo Fallernum, celery bitters, over ice.
Back To Life Plantation 3 Star Rum, Mancino Sakura, ginger syrup, lime, served up.
Looking Festive Today Jalapeño infused blanco tequila, chareau aloe liqeuer, lime, drop of Laphroig, muddled with cucumber, served up.
Old Man's Money Novo Fogo Cachaça, Pajarote Tamarind Cordial, lime, Fernet Branca, served up.
Please Take A Vacation The Botanist Gin, lemon, coconut milk, hibiscus lavender syrup, served over ice.
Rough Ryder Lemongrass and pineapple infused Rittenhouse Rye, Cointreau, Strega, lemon, served over ice.
Tropical Love Birds Mezcal, Cascadia Amaro, Yellow Chartreuse, lime, jaboticaba syrup, served over ice with strawberry yogurt whip.
New Spring Dishes at Monsoon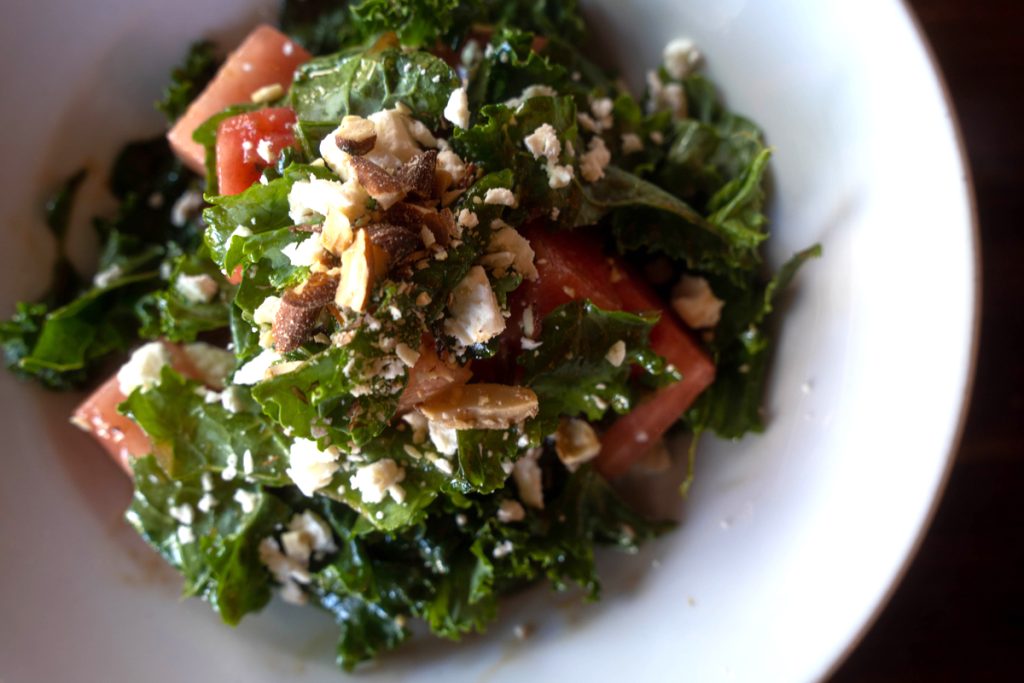 Warmer, longer days are upon us and with that comes new spring dishes! We're cooking up fresh new items and expanding a Monsoon Bellevue favorite to Monsoon Seattle! Come try them all this month. We look forward to seeing you soon!
Watermelon Salad
Sweet Corn
Wokked Asparagus
Grilled Pork Belly – This beloved appetizer joins the Monsoon Capitol Hill menu after being a long time favorite at our Bellevue location.
Champagne Mango with sweet rice and coconut sauce – a new dessert that we can't get enough of!
Join Us At Ba Bar Green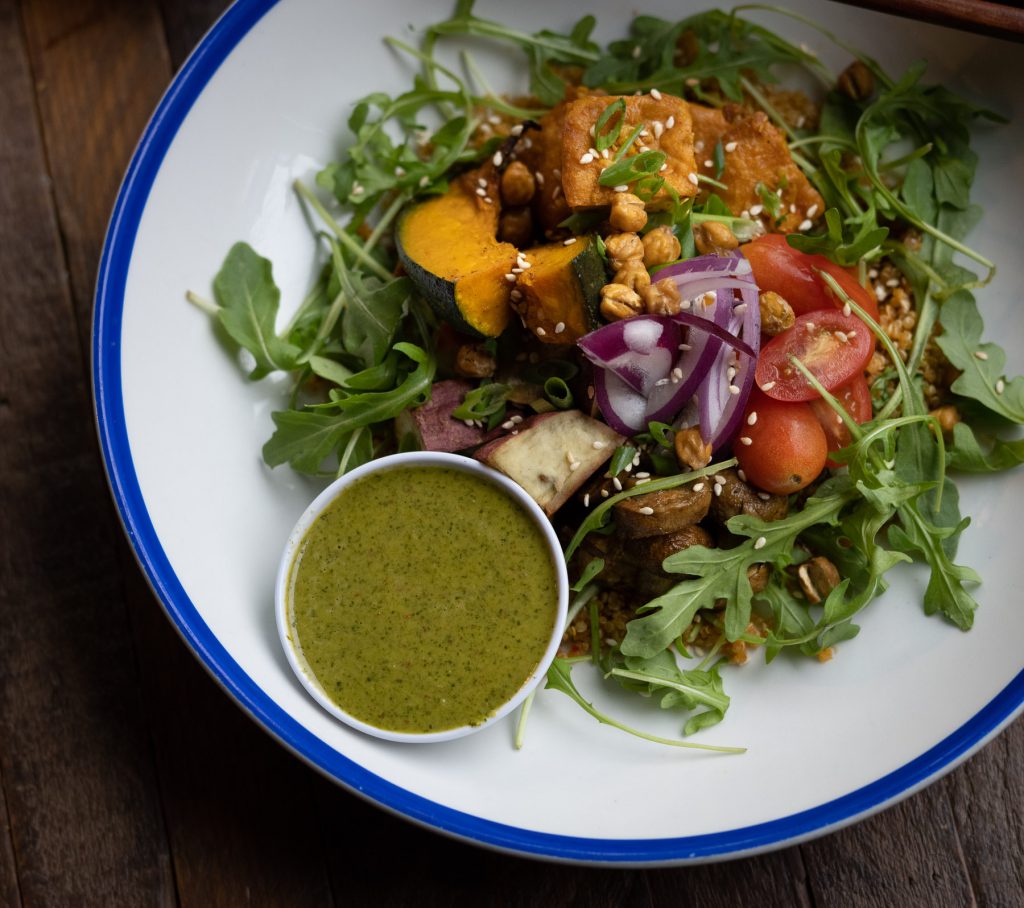 Heading back to work? Make Ba Bar Green's plant-based menu part of your new lunch and dinner routine! It's not only delicious and healthy but it's one of Seattle's best new restaurants!
Try flavorful, vegan dishes like our Ba Bar Green Salad with roasted sweet potato, arugula, roasted crimini, quinoa, lemongrass tofu, Ba Bar Green Sauce, red onion, sesame seed, kabocha, green onion and baked chickpeas. View our full menu here.
Ba Bar Green is open Tuesday-Saturday from 11am-8pm at our walk-up window at Ba Bar South Lake Union. You can order online ahead and pick up at your preferred time, then take it to-go or dine inside Ba Bar South Lake Union with the purchase of a beverage.
Don't Forget: Free parking in the garage (enter on Republican St.).
Celebrate Your Next Event with Private Dining at Monsoon!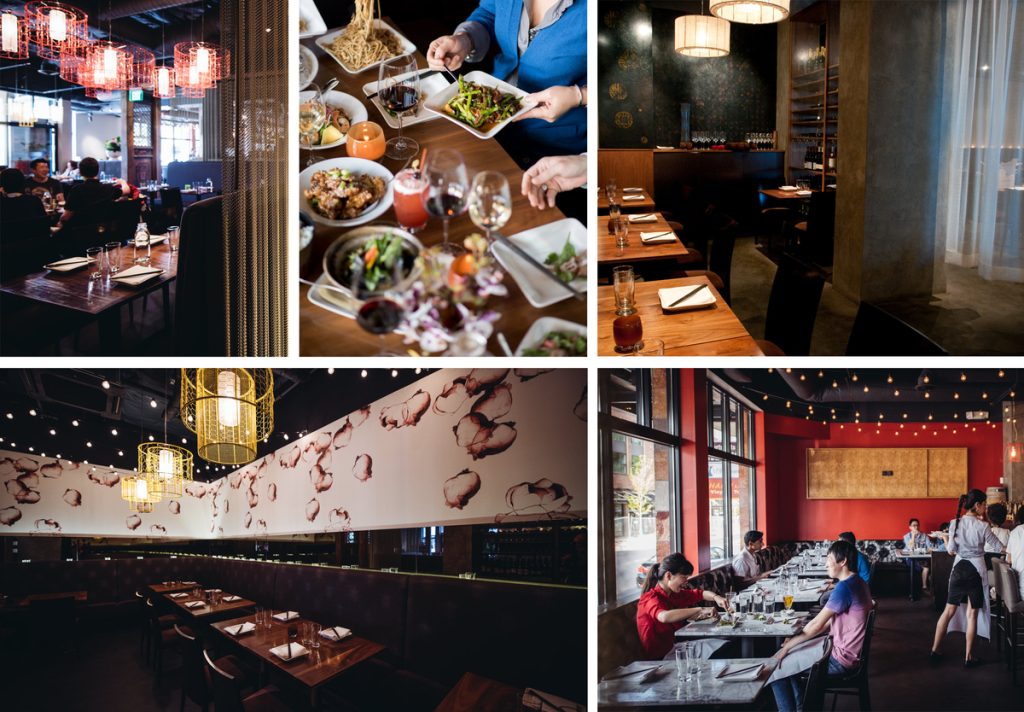 Birthdays, anniversaries, engagements, office parties coming up? We'd love to celebrate with you at Monsoon Seattle and Bellevue! We have a beautiful private dining room as well as our lounge at Monsoon Bellevue, and multiple options at Monsoon Seattle for your group to enjoy.
View more private dining details on our website then contact us today to learn more and book your date!
Spring Fling in South Lake Union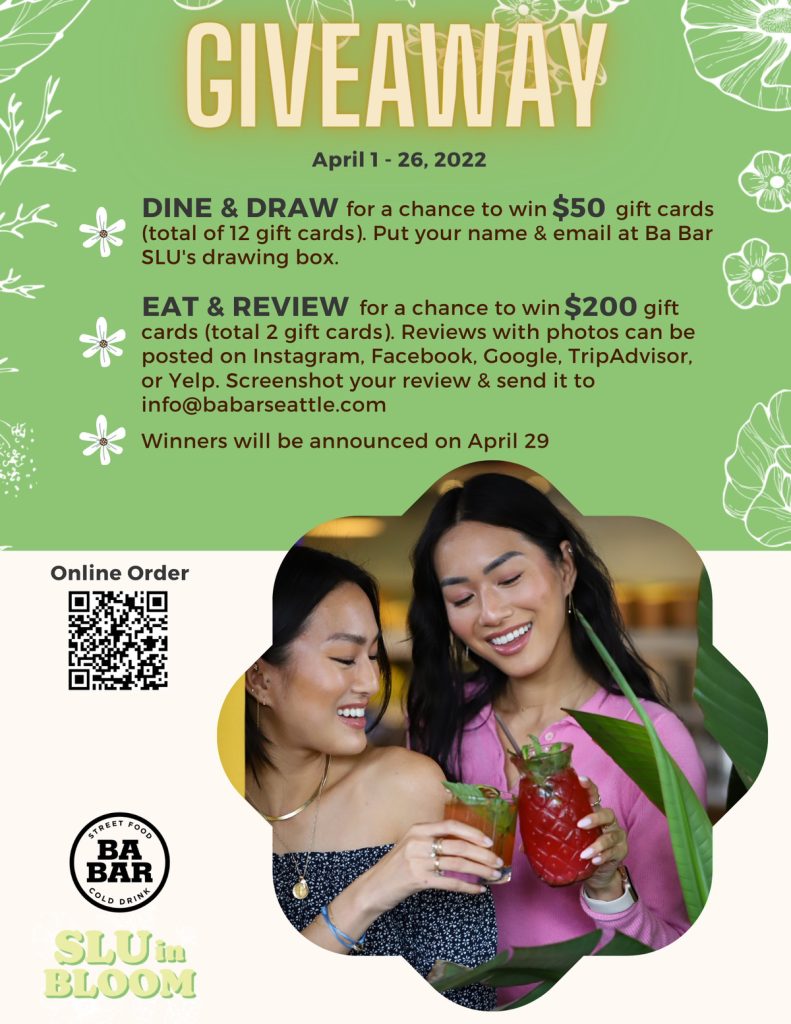 Cheers to Spring! Dine at Ba Bar South Lake Union and Ba Bar Green through April 26 and enter to win prizes through our drawing box or by leaving a review!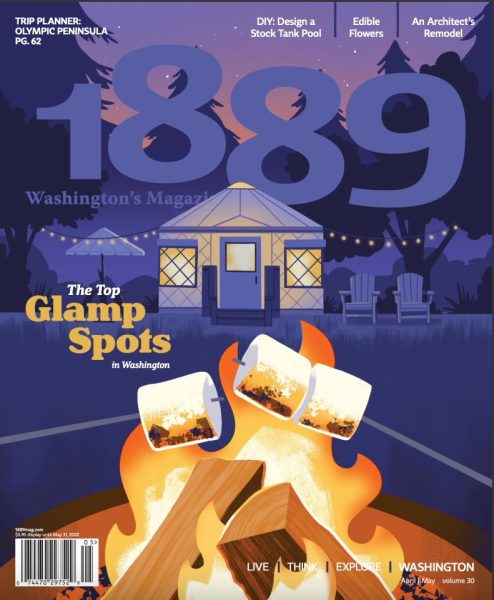 Ba Bar Cocktail Featured in 1889 Magazine
Pick up the April/May issue of 1889 Magazine and look for their piece about edible flowers. You'll find one of Ba Bar's cocktails featured in it with some hot tips for using edible flowers from our Beverage Director Jon!