Back to Events
Where

Ba Bar Capitol Hill

When: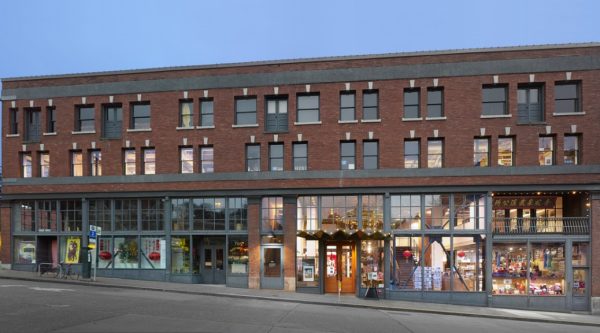 Support Asian, Native Hawaiian, and Pacific Islander culture, art, and history on Tuesday October 4 as we donate 10% of all dine-in and takeout sales to the Wing Luke Museum at Ba Bar Capitol Hill.
As an Asian-owned business Ba Bar wants to uplift other AANHPI businesses and bring attention to our rich history and culture, and Wing Luke Museum is an excellent way for people to get visual and physical understandings of the vast variety of Asian traditions and experiences.
Save the date and share with your friends and family to join us at Ba Bar Capitol Hill or order online for lunch or dinner on Tuesday, October 4! Enjoy the best Phở in Seattle, try a Vermicelli Bowl or dive into something new like our Bánh Ướt housemade chả lụa, beansprout, basil, nước chấm and fried shallot inside the restaurant or on our Capitol Hill patio. 
Ba Bar Capitol Hill is open from 10am-10pm daily. View our menu online here. 
We'll see you Tuesday, October 4!
About Wing Luke Museum
As a National Park Service Affiliated Area and the first Smithsonian affiliate in the Pacific Northwest, the Wing Luke Museum offers an authentic and unique perspective on the American story. 
Nationally recognized for our work in creating dynamic, community-driven exhibitions, and programs, we put our community at the heart of each exhibition we create. 
The stories you see and hear within our walls are their authentic experiences and perspectives. From the struggles of early Asian pioneers to accomplished works by national Asian American, Native Hawaiian, and Pacific Islander (AANHPI) artists, their contributions give us a look at what it means to be uniquely American. 
Our 60,000 square foot facilities offer three floors to tell our communities' stories, with contemporary galleries showcasing both temporary and permanent exhibitions as well as preserved historic spaces accessible only through our daily guided tours. 
Learn more at wingluke.org