Back to Events
Where

Ba Bar Capitol Hill

Why

Fare Start!

When: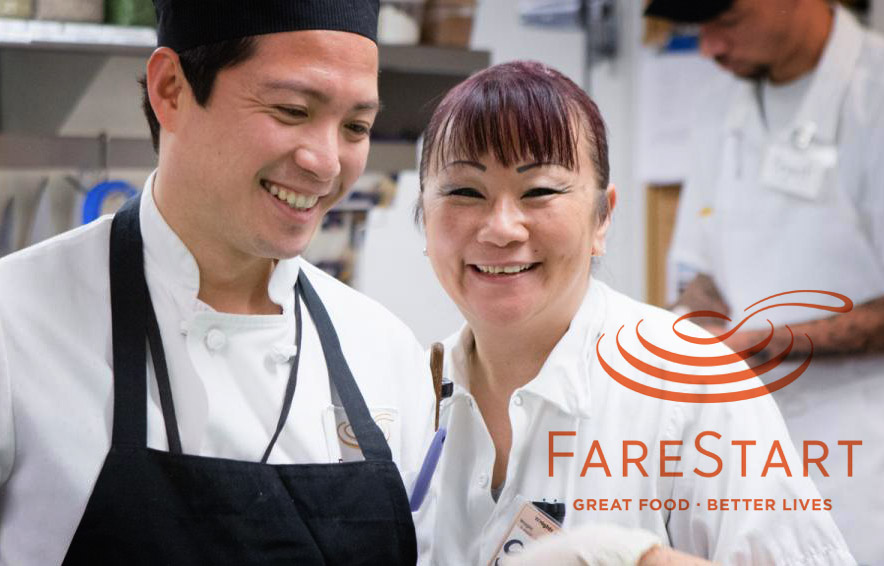 On Monday, June 7th Ba Bar Capitol Hill is proud to support FareStart during our monthly Community Partner Day! Enjoy lunch, dinner, happy hour and more at Ba Bar Capitol Hill on this day and 10% of our net sales will be donated to FareStart!
If you don't know FareStart, they are an incredible nonprofit that has been transforming lives through food for nearly 30 years. Eric and Sophie Banh have supported FareStart through the years in various ways and we are thrilled to be able to bring them into our Community Partner Day. 
By investing in people and building community, FareStart transforms homelessness, hunger and poverty into human potential. People in poverty struggle to escape the cycle they are in and often face other compounding barriers to getting and keeping a job. At FareStart, they help people overcome those barriers by teaching them work and life skills they need to succeed in the foodservice industry — and in life. Through their restaurants, cafes, catering and programs that provide meals to social services, shelters and schools in the Seattle area, participants in FareStart's programs get practical work experience while giving back to their community. 
Check out our Capitol Hill food and drink menu in advance and use this opportunity to try something new to you like our Garlic Crab Noodle, Spicy Pork Belly, or Bánh Nậm (rice tamales with Pure Country Pork). And don't forget to order our housemade soft serve or macarons for a sweet treat after!
Learn more about FareStart's food programs, events, their popular Guest Chef Nights, volunteer opportunities and more at www.farestart.org Then join us Monday, June 7th to benefit this local organization with your food and drink purchases at Ba Bar Capitol Hill (550 12th Avenue). 
See you soon!