Back to Vietblog
Author:

Posted on:

In

Categories

: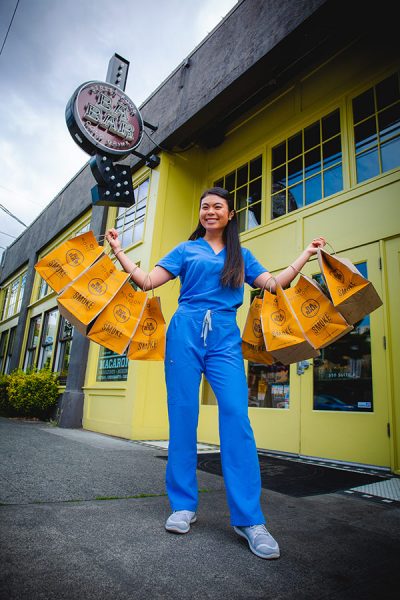 Ba Bar, in partnership with Seattle Science Foundation and local donors, is feeding local hospital workers who are working tirelessly during this pandemic.
What began as a small community of Ba Bar partners, friends, and family donating $500 per day to feed 100 hospital workers has grown exponentially with the partnership of Seattle Science Foundation led by Dr. Rod Oskouian and Dr. Jens Chapman. This partnership in its current state will allow us to feed hospital workers for 60 days!
The initial idea was born from a conversation between Teresa Nguyen of Ba Bar and Mr. Duc Tran (founder of Viet-Wah Market, the first market for the Vietnamese community In Seattle) who jumped in to generously donate $3000 to feed hospital workers 100 meals for 6 days. Then, his business colleague offered to sponsor another 6 days of meals. One conversation lead to another and Ms. Sandy Huynh and Van Nhu Huynh (founders of Asia Discount Produce) wanted to sponsor. This specialized Asian vegetable and produce vendor has been working with Monsoon Seattle since 1999. Then Chef Sophie Banh and her husband Sowady from Monsoon jumped in with their support and contributed $3000 for 6 days of hospital meals. Teresa's parents and siblings quickly committed $2,000 for 5 days.
Moving Forward
We don't want to stop here so we're opening this up to the public so that anyone can make a donation to help us feed more people on the front lines of healthcare!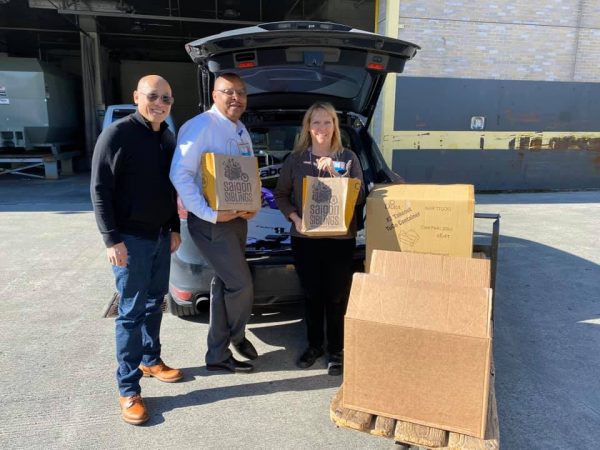 If you can contribute at any level to our efforts your donation will have a great impact on the healthcare workers in our community.
If you have $50 or $100, you can help people in a big way. If you can give more, $500 pays for one day of meals, $3500 pays for one week of meals and so on. Donations are tax deductible through the Seattle Science Foundation.
Ba Bar is making the meals at cost and donating kitchen staff time to make this possible. Seattle Science Foundation is coordinating with the hospital workers to deliver the meals each day.
Please join us in this community effort!
Eric Banh, Sophie Banh, Dr. Rod Oskouian, Dr. Jens Chapman