Back to Vietblog
Author:

Posted on:

In

Categories

: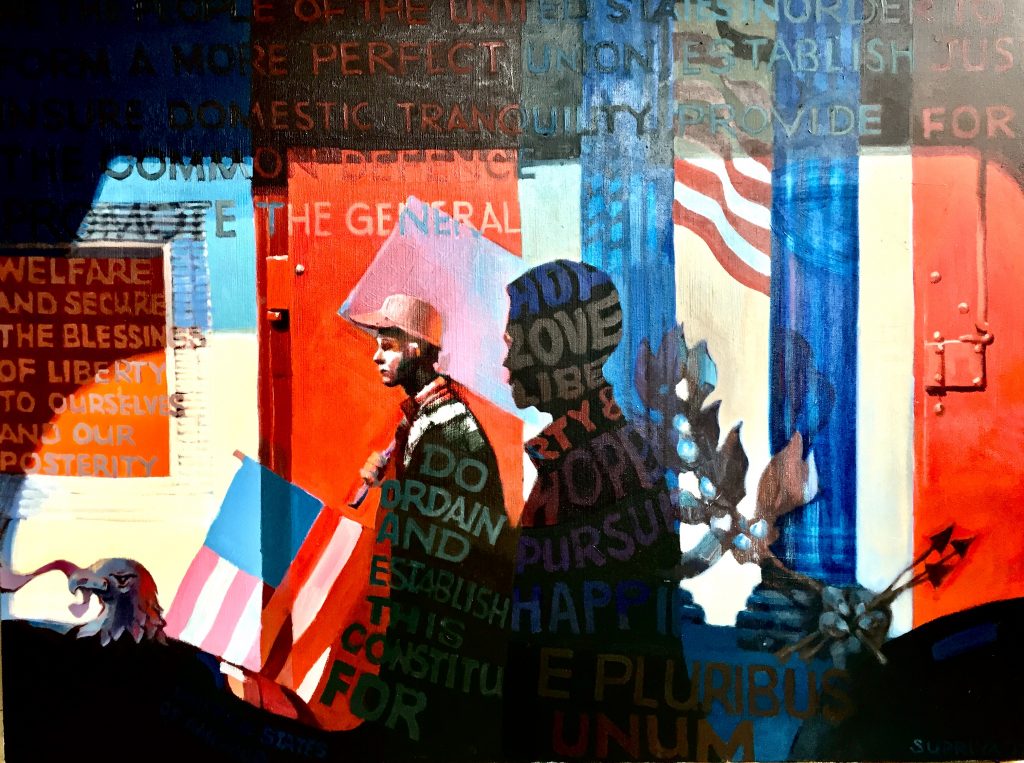 We're hearing a lot lately about how immigrants harm, rather than contribute to our society. Well, I'd like to go on record as saying that here at Monsoon, Ba Bar and Seven Beef, we have a completely different set of ideas about the situation. In my over twenty years in the restaurant business, I have experienced first-hand just how vibrant and exciting the combination of a variety of cultures and cuisines can be.
Throughout that time, I have watched our restaurant group grow in the fertile environment of multiculturalism, with Vietnamese working alongside people from all walks of life to create some of the most dynamic food we possibly can. Let me tell you the story of how this all came together as it only could have in Seattle, one of the most diverse cities in the country.
My family escaped Vietnam in 1979 and settled in Edmonton, Alberta. Things were tough (as it was for all refugees), and I went to school and started working as soon as I could. My first job in 1981, at age 15, was at a fine dining restaurant called Bentley. I started out as a busboy, then migrated into the kitchen to become a dishwasher and prep cook. One day, a line cook didn't show up and the chef asked me to fill in. I discovered I liked restaurant work.
After college, I tried my hand at accounting and real estate but eventually wanted to return to food, my passion. I told my late-father, and he was unhappy. In his eyes, being a cook was low-status. He didn't talk to me for a week, but I stuck to my decision and in 1997, opened Lemongrass Café in Edmonton.
Going South of the Border
By then, my sister Sophie was living in Seattle. Each time I visited her, I was struck by the city's abundance. Seattle had clams, crab, fish and produce that I coveted for preparing Vietnamese food. What surprised me most was this: Vietnamese restaurants in Seattle were not spotlighting local, fresh ingredients. They were in the mainstream, all doing the same old same old thing.
I decided that Seattle could help me grow as a chef and restaurateur. (Edmonton was also freezing cold!) Sophie, a skilled cook herself, agreed we could make a go of it together.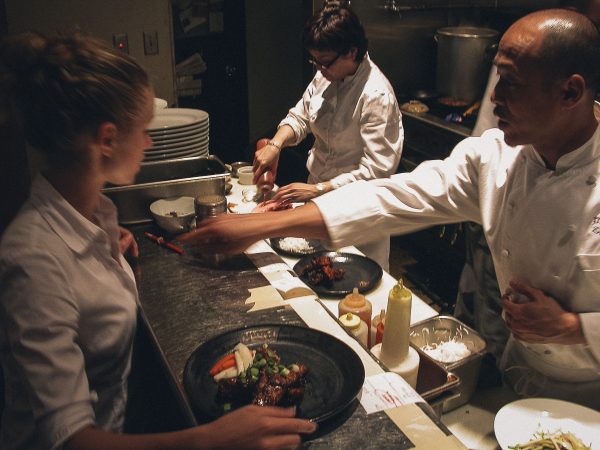 The ingredients were right there and super affordable. For example, a whole Dungeness crab was about $1.50 a pound! We began dreaming up a menu of favorite foods. The opportunity to make incredible renditions of miến xào cua (glass noodles with crab) and chả giò cua (fried imperial rolls filled with crab) with ingredients that were as fresh as how we experienced them in Vietnam drove us to look for a potential restaurant location.
It's hard to imagine but eighteen years ago, Seattle's dining scene was not much of a scene. Chinatown seemed a natural for us–we are Vietnamese-Chinese, born and raised in Saigon's Cholon (Chinese) district. But the real estate prices in Chinatown were among the highest in town. Even if we scraped together money to be in such a high-traffic location, it didn't guarantee success. Diners can be fickle and if they're unfamiliar with Vietnamese food, they may fall back on reliable spots rather than try something new.
Seattle's Capitol Hill neighborhood was more affordable but more importantly, it was a high-density neighborhood where we could introduce Vietnamese cuisine and cultivate community. We've had Monsoon in the same location since then and grown it tremendously. What has fueled us has been the neighborhood and Seattle's ongoing support.
Melding Cultures
When we opened in 1999, Sophie and I cooked with two Latino assistants. My mother came from Edmonton to train them on rolling chả giò in rice paper; she's strict and old school in many ways. Our other sister, Yen, took care of customers along with two Caucasian men, including Geoff Smith who now does our branding and photography—who was well traveled and knowledgeable about Southeast Asian food and culture.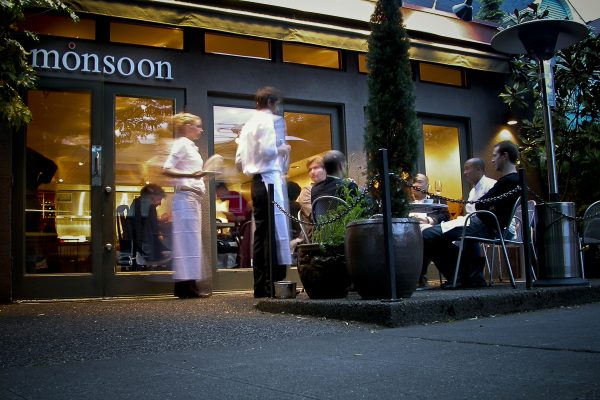 Sophie and I based the menu on memorable foods experiences in Saigon and Cholon. Our mom was a great cook (she inspired our fish in clay pot and other homey dishes), our dad treated family and friends to epic restaurant meals (inspiration for Monsoon's crab feast!), and we enjoyed a lot of street food (the reasons for Ba Bar and my obsession with bánh cuốn rice noodle rolls). It wasn't easy building our lives after we fled Vietnam but good food eased the transition.
We also distinguished ourselves with a solid wine program. My first trip to Germany in 1985 enlightened me to the beauty of pairing wines with Vietnamese food. Each enhances and balances the other, particularly when a low-alcohol wine with a little bit of sweetness is involved.
Sophie and I grew up with a certain level of formality so our approach has always been to present high-quality Vietnamese food with professional service. It's how we respect our roots, craft, and customers.
Many Vietnamese restaurants maintain a mostly Vietnamese and Latino staff but we've always taken a United Nations approach. Our diverse team is made up of people interested in Asian culture, food, and hospitality. We've organically developed to reflect Seattle's population and location on the Pacific.
Viet Food Education
When you come into Monsoon or Ba Bar, you interact with people who know Vietnamese food. We rigorously train all employees, from the back to the front of the house. Our monthly staff meetings include cultural lessons so that the team may represent the food well.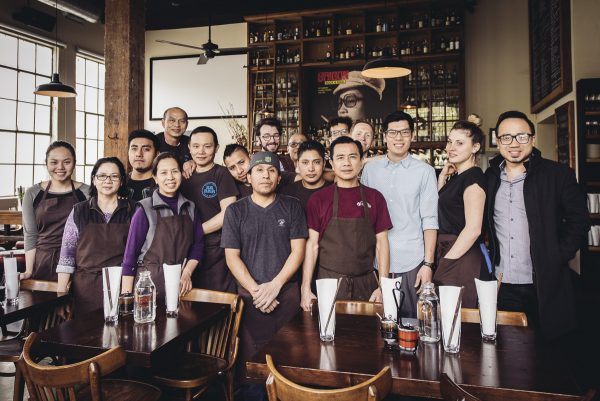 Our wait staff knows the dishes by their Vietnamese names and correct pronunciation, for example. Someone working at a French restaurant would need to know what gruyere cheese is so why shouldn't we insist that our staff understands the differences ngò gai and ngò om? (The first herb is like cilantro and the second is similar to cumin.) By building knowledge, we're building culinary pride, too.
This July, we will be opening the third Ba Bar at University Village. Our Saigon Siblings restaurant group will then have about 250 employees. That is a lot of people depending on us for their livelihoods, as we rely on them for our success.
Luckily, about 50 percent of our staff has been with us for more than three years. We've always aimed to provide people with good salaries and benefits. All employees working more than 32 hours per week receive health benefits. We also try to promote from within to recognize individuals who believe in us.
Building a strong and diverse team for Saigon Siblings means that we'll continue to improve and grow. The kitchen staff is always thinking how to do things better, how to evolve a dish, or even return it to its roots. When someone travels somewhere, he/she brings back ideas.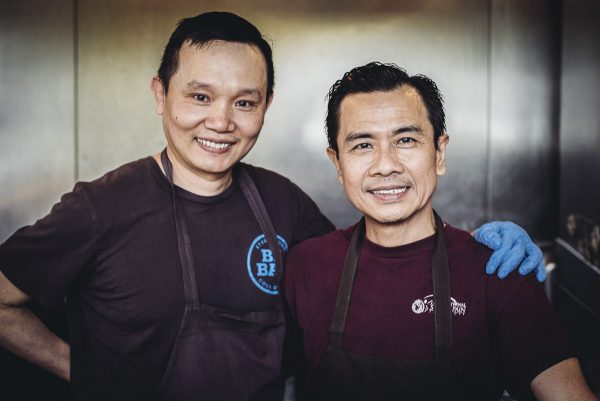 A few years ago, Sophie's son, Chris, decided to pursue a career in food. We were thrilled and have been encouraging him as much as we can. He recently finished training in dim sum making (Sophie sent him to work under a chef friend in Edmonton). Right now, he's in a culinary program in Southeast Asia.
Sophie and I learned by doing. Our refugee experience helped us to survive and persevere in this tough industry. When Chris announced his career decision, no one grumbled. We celebrated our efforts to becoming a great restaurant family.
We're truly blessed to be part of Seattle's unfolding food history.
Eric Banh
Saigon Siblings Restaurant Group
Artwork "E Pluribus Unum (From Many, One)" by Sup
Photography from Geoffrey Smith