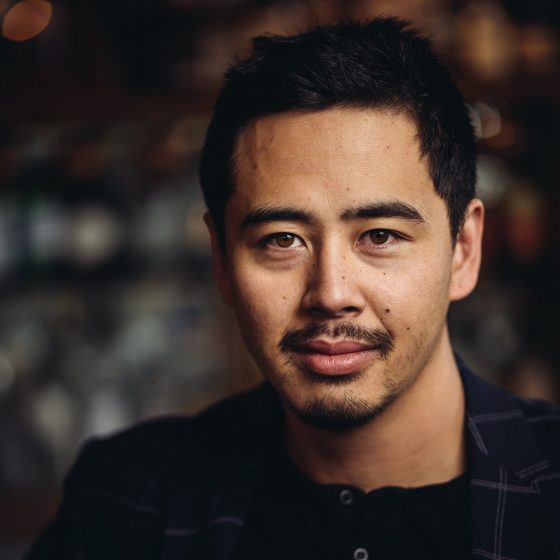 Sho Sheller
Bar Manager
Sho has been working for Ba Bar since 2014 and is now running the bar program at Ba Bar Univeristy Village. You can see him in getting creative on the Ba Bar U Village Gallery page.
Hometown
Kobe, Japan
Previous Jobs
Farmhand, Animal Rescue, Fire Fighter
First Restaurant Job
Le Grand Bistro in Kirkland
Favorite Seattle Restaurants
The Pink Door, Toulouse Petit, Umi Sake House, Bastille, Purple Dot
Favorite Late Night Snack
Ribeye Steaks
Favorite Vietnamese Dish
Bún Chả Cá Lã Vọng
Memorable Kitchen Disaster
I was a new busser, carrying down a ketchup pump which exploded all over me as I fell in front of a busy kitchen. Everyone burst out in laughter.
What Do You Do On Your Day Off?
Spend time with my 3 yr old son Dominic.
Describe A Perfect Day
Have a strong cup of coffee. Going on a morning hike, having a great lunch at a local Thai joint. Go lay on a sandy beach and listen to some podcasts.
Alternate Universe Career
Wrenching on motorcycles.
Favorite Part of The Pacific Northwest
The fact the sun is not taken for granted.
Next Vacation Location
Back to Hawaii
Favorite Movie
Gladiator or Knocked Up
Favorite Book
The Art of War
What have you learned?
Enjoy your shift.